Creative Rhythms
Art Rhythm & Meditation Events
ART IS AN INVITATION TO EXPRESS WHAT YOU FEEL
Art Classes
Enjoy a relaxing studio setting with plenty of instruction from professional artists. Choose any medium, any style and you set the pace. Beginners are always warmly welcome.
Join a Creative Rhythms Community…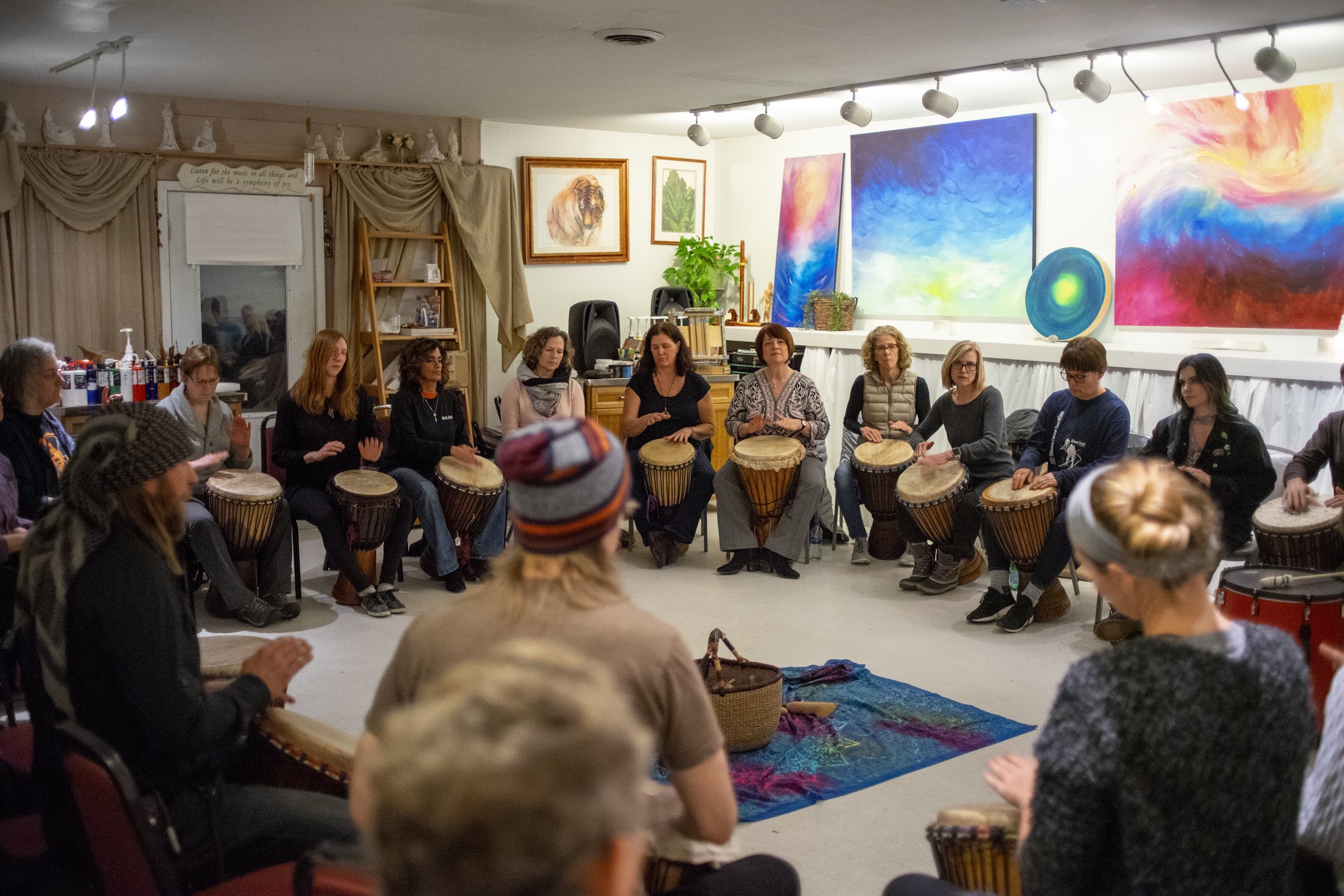 MONTHLY DRUM CIRCLES SINCE 2007
RHYTHM EVENTS
Rhythm wellness programs offer a multitude of benefits for stress management, self development and relaxation. Enjoy ongoing and monthly gatherings offering a facilitated rhythmic experience. Fun, welcoming and motivating events for anyone.
Join a Creative Rhythms Community…
Sound Meditation
Sound Meditations, Guided Meditations and Meditative Events. Learn how meditation can be beneficial for managing anxiety and insomnia. Discover how sound and vibration are accessible tools for everyday well-being. Find an event near you.
Join a Creative Community…